About
Taking Health & Wealth to the next level...
"It's better to be approximately right, than to be precisely wrong." 
–
John Maynard Keynes
your navigator into the investment world
Michael Lynn
Founder & CEO
Michael Lynn founded Hampton Wealth Management in 2009, after an illustrious 16-year career at Charles Schwab & Co. He stepped down as a Vice President running their Schwab Private Client Group, in order to go back to business school and to launch his own vision. While SCHW was a great firm to grow up and receive outstanding training, he eventually felt that working in a private independent setting would be better for nurturing in-depth, family relationships in a boutique multi-family office setting, than working for a publicly traded corporation.
Throughout his career, Michael has relied on the Warrior's Way to reinvent himself every 1-2 years, in order to acquire new skills and remain on the cutting edge of financial services. He has over 40 years of cross-training in combative martial arts, edged weapons, and tactical firearms, tempered by serious studies in ethical, legal and spiritual considerations. He is currently interested in field medicine, as well as urban and wilderness survival training.
Michael understands that in order to really improve someone's financial situation you have to truly engage the full breadth of the position the client is in. Therefore his dealings and meetings are interactive and collaborative. Michael's multi-disciplinary approach has carried over to various sub-specialties within the investment and insurance universes, as well as the disparate subject matters that comprise financial planning. Like many things in life, value is often created in the cross-sections of conventional wisdom. While every player has access to the same tools, it is the attribute and ability to synthesize many elements to create a distinctive new package.
Who is your Chosen One? If you are looking for a holistic financial advisor who can distill the complex into something more intuitive and visceral, then look no further. Hampton Wealth Management can bring together unique insights that equate financial security with close personal security to protect and grow your most precious assets while addressing systemic weaknesses.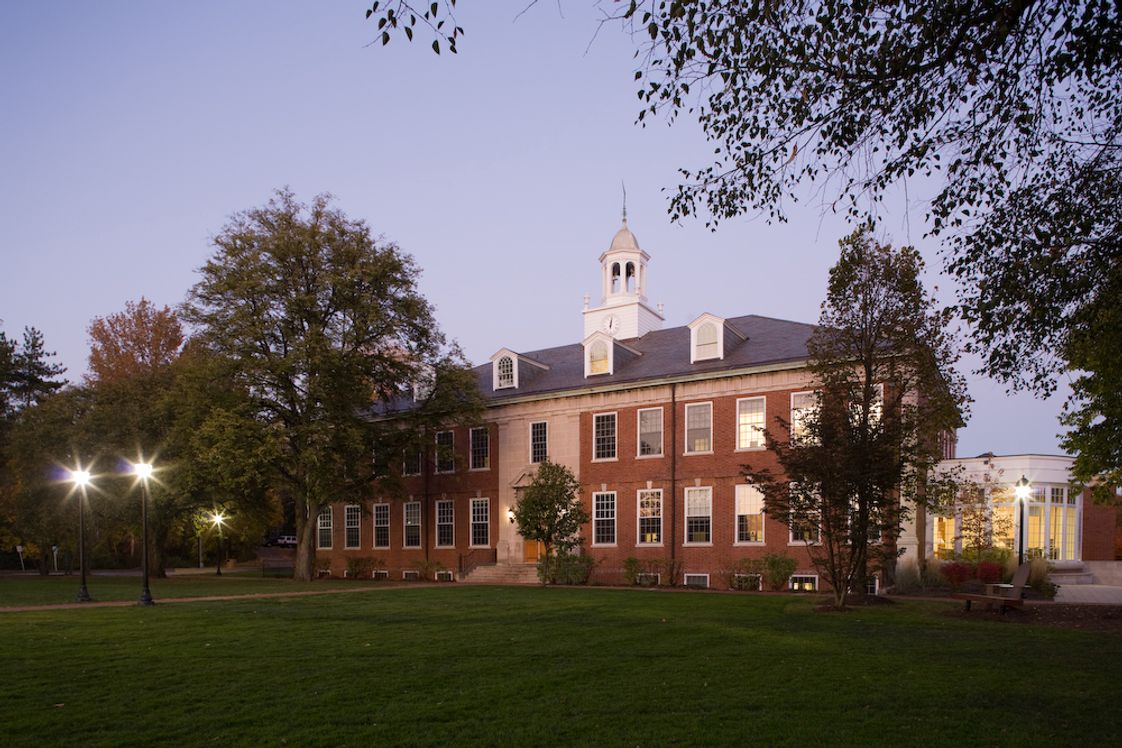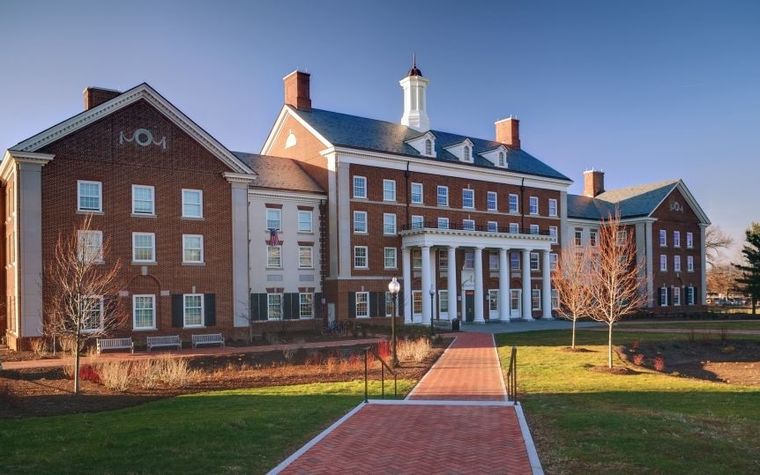 Franklin & Marshall college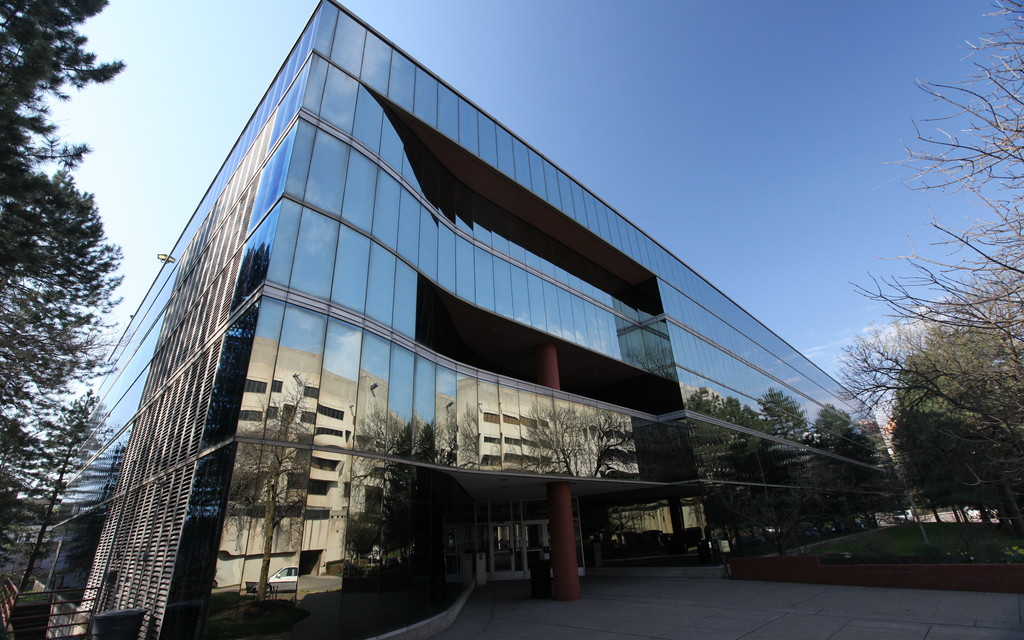 University of Pittsburgh
Katz School of Business
Pittsburgh, PA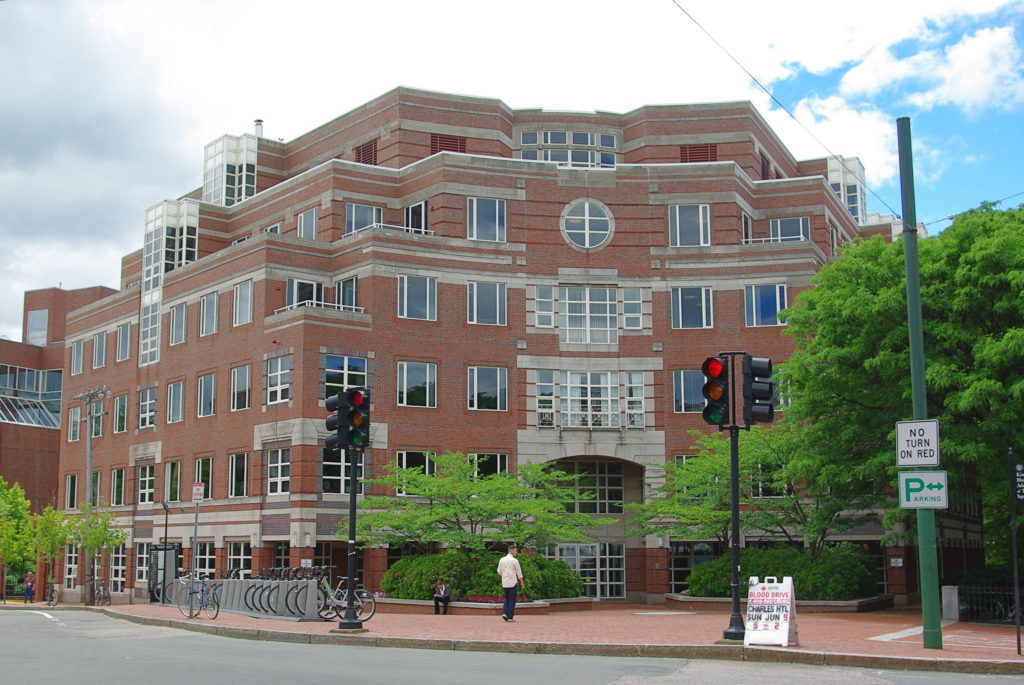 Harvard KENNEDY SCHOOL
Kennedy School of Government
Cambridge, Massachusetts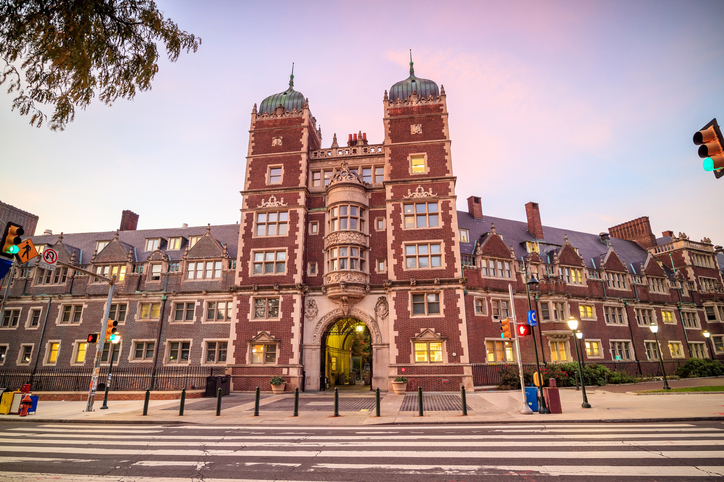 University of Pennsylvania
Wharton School of Business
Philadelphia, Pennsylvania
"The farther backward you can look, the farther forward you can see…" 
– Winston Churchill
Find out more about Hampton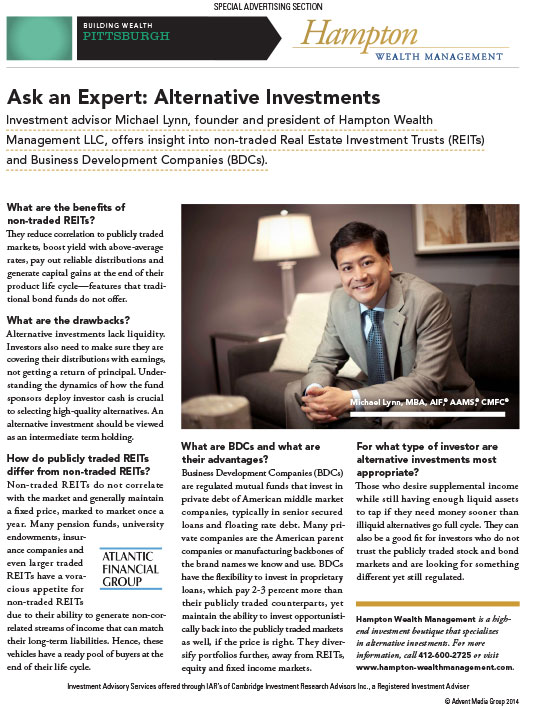 Ask An Expert: Alternative Investments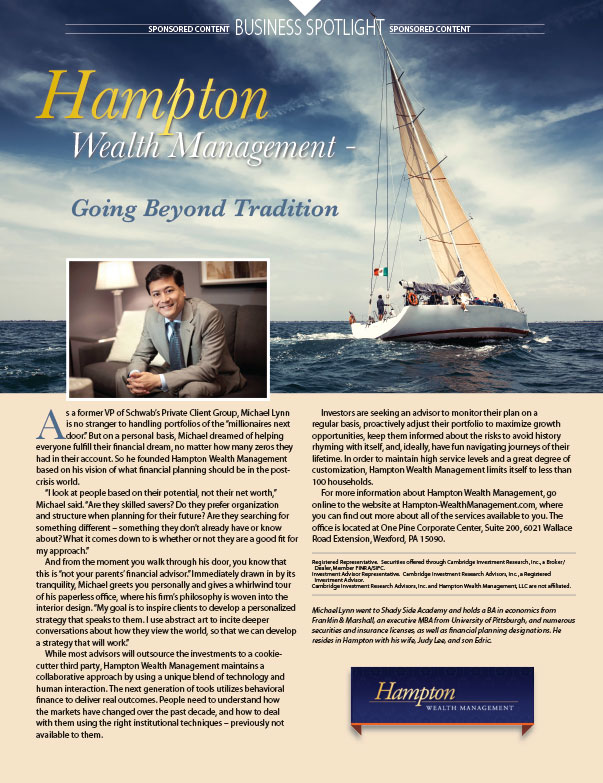 Hampton Wealth Management - Community Magazine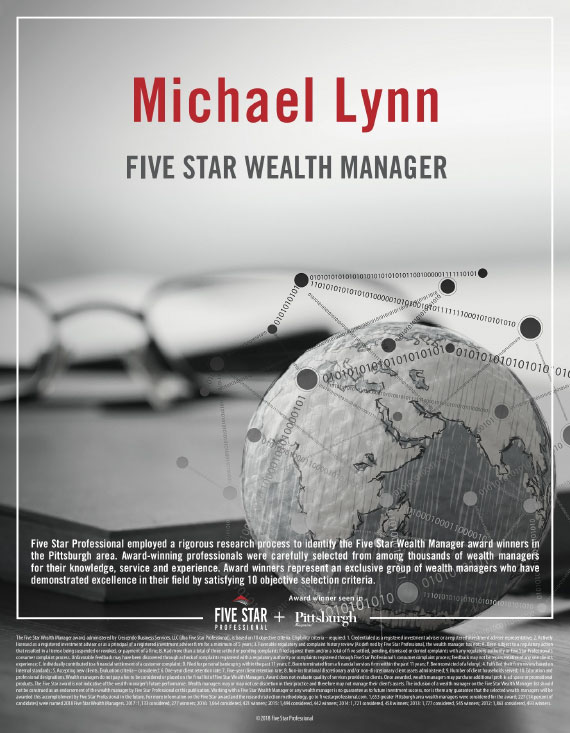 Five Star Wealth Manager - Pittsburgh Magazine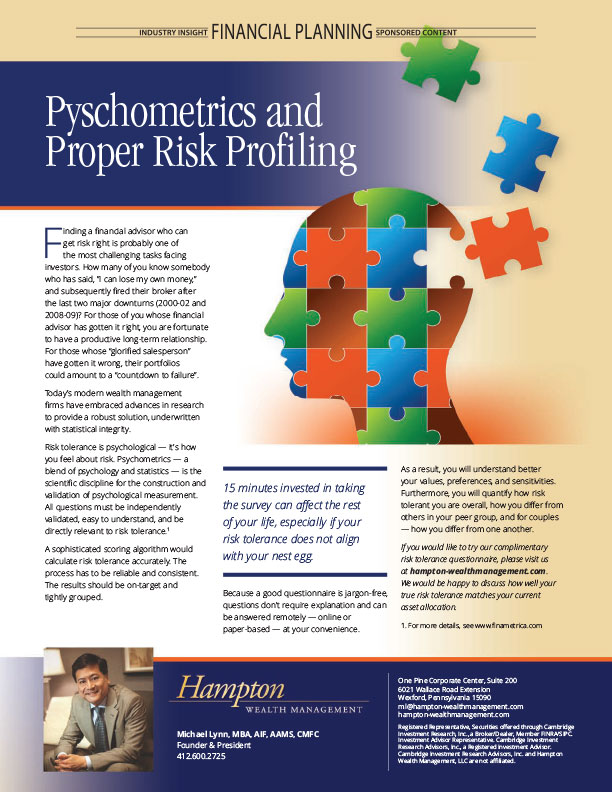 Psychometrics and Proper Risk Profiling - Hampton Magazine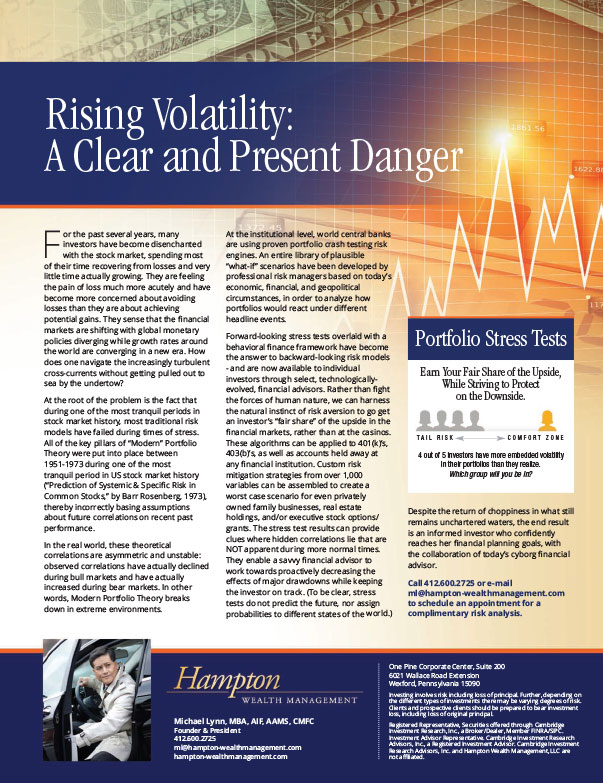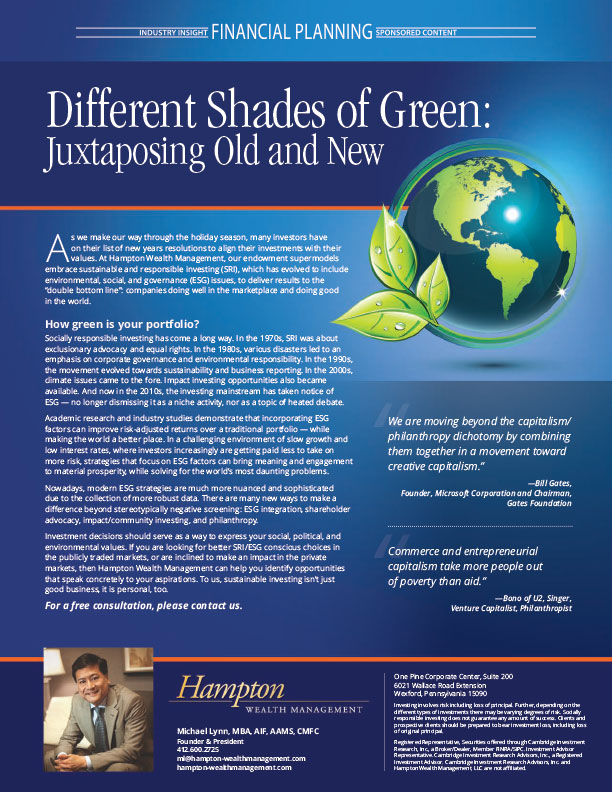 Different Shades of Green: Juxtaposing Old and New - Hampton Magazine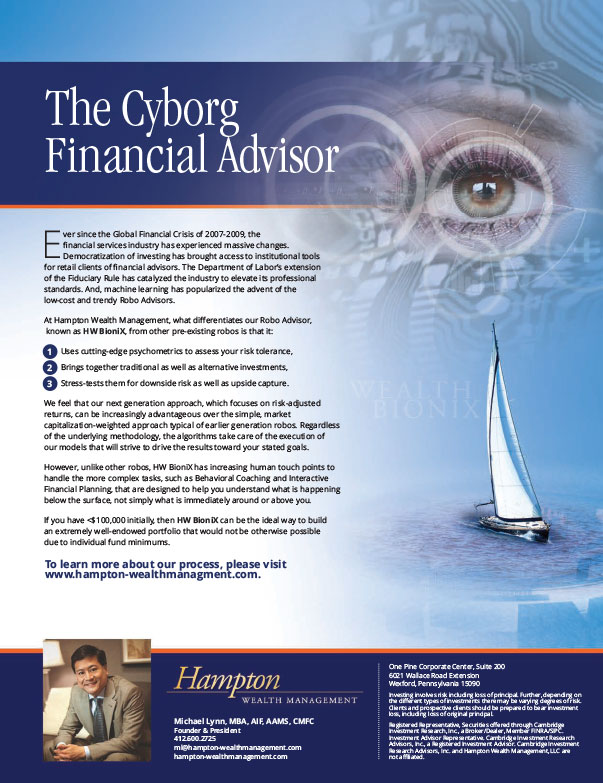 The Cyborg Financial Advisor - Hampton Magaine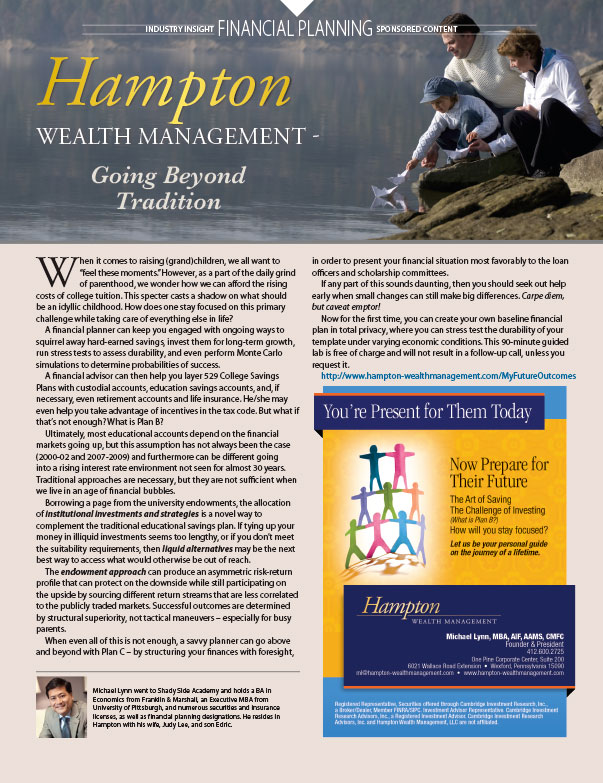 Hampton Wealth Management - Hampton Magazine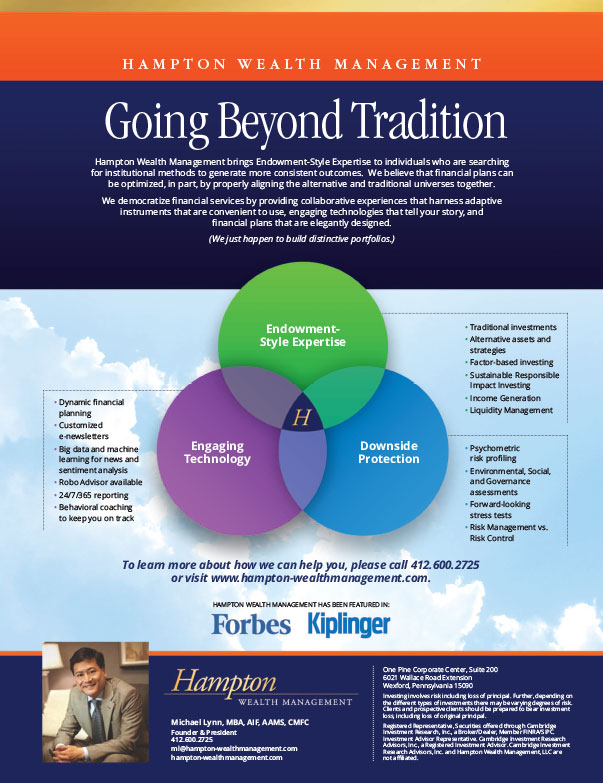 Infogram - Going Beyond Tradition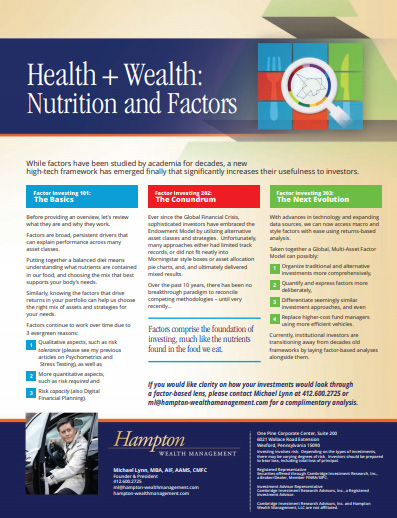 Health Meets Wealth Nutrition and Factors
One Pine Corporate Center
Suite 200
6021 Wallace Road Extension
Wexford, PA 15090
(412) 600-2725
mlynn@hampton-wealthmanagement.com
Investment advisory services offered through Cambridge Investment Research Advisors Inc. a registered investment advisor.
Securities offered through Registered Representatives of Cambridge Investment Research, Inc., a broker-dealer, member FINRA/SIPC, to residents of: Arizona, California, Florida, Massachusetts, New Jersey, Ohio, Oregon, Pennsylvania, South Carolina, Tennessee, Utah and Washington.
Cambridge and Hampton Wealth Management are not affiliated.